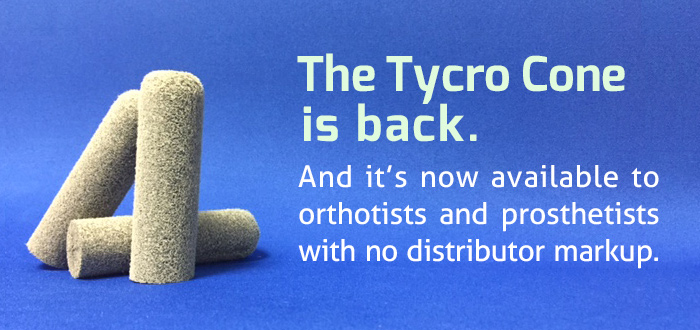 After many years, the original manufacturer and inventor of the
Tycro Cone is once again making this product. For the first time, your lab will be able to purchase cones without having to pay the distributor markup. After 36 years, improvements have been made in the Tycro material from which the cones are made. This new material is tougher, polishes better, grooves less and will last longer than our previous pink material. The best part is, you order straight from the original manufacturer and do not pay distributor fees. We made them great back then, and now they are superior and better than ever.
The cost of the cone is $22.00 each. Please call 704-332-5143 for more information, or click the PayPal button below to buy Tycro Cone securely online using your credit card or a PayPal account.