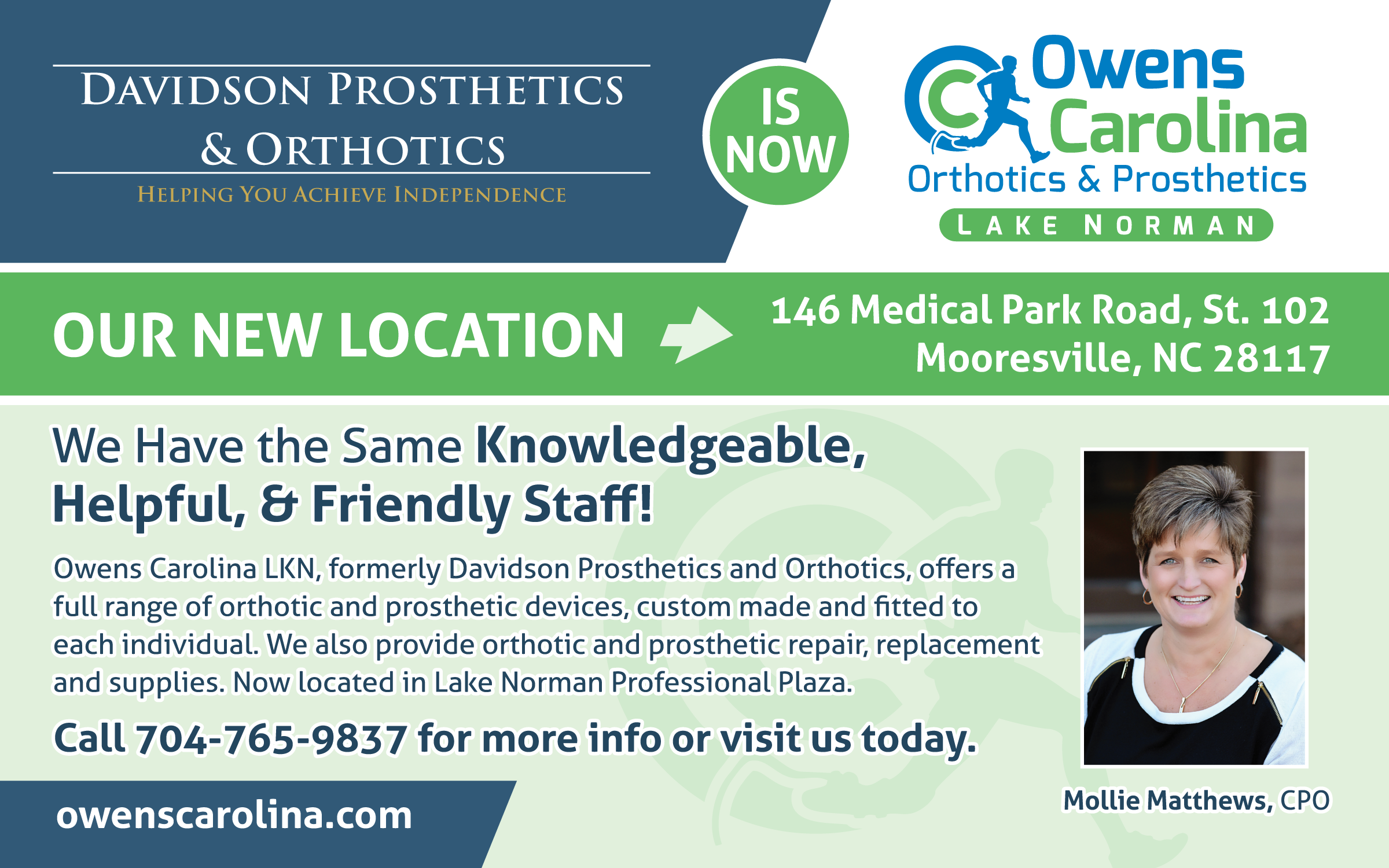 Davidson Prosthetics & Orthotics is now Owens Carolina Lake Norman (LKN)
Our New Location:
146 Medical Park Road, St. 102
Mooresville, NC 28117
Owens Carolina LKN, formerly Davidson Prosthetics and Orthotics, offers a full range of orthotic and prosthetic devices, custom made and fitted to each individual. We have the same knowledgeable, helpful, and friendly staff as before, and we also provide orthotic and prosthetic repair, replacement and supplies. Owens Carolina LKN is located in Lake Norman Professional Plaza. Please call 704-765-9837 for more info or visit us today.